2022 Induction Class
Seven outstanding individuals, along with the 1975 Canada Winter Games and Alberta Provincial Junior B champions, comprise the 2022 Induction Class for the Alberta Hockey Hall of Fame. The class was originally introduced as the Class of 2020, after a two-year delay in the ceremony, the AHHF Committee made the decision of recognizing the group as the AHHF Inductee Class of 2022. The years 2020 and 2021 will remain "unawarded" due to the COVID-19 pandemic.
The Class of 2022 marks the 40th anniversary of the Alberta Hockey Hall of Fame.
THE CLASS OF 2022:
Bill Bucyk has earned accolades as a player and a coach, but it was as a respected on-ice official where his list of hockey achievements is most impressive.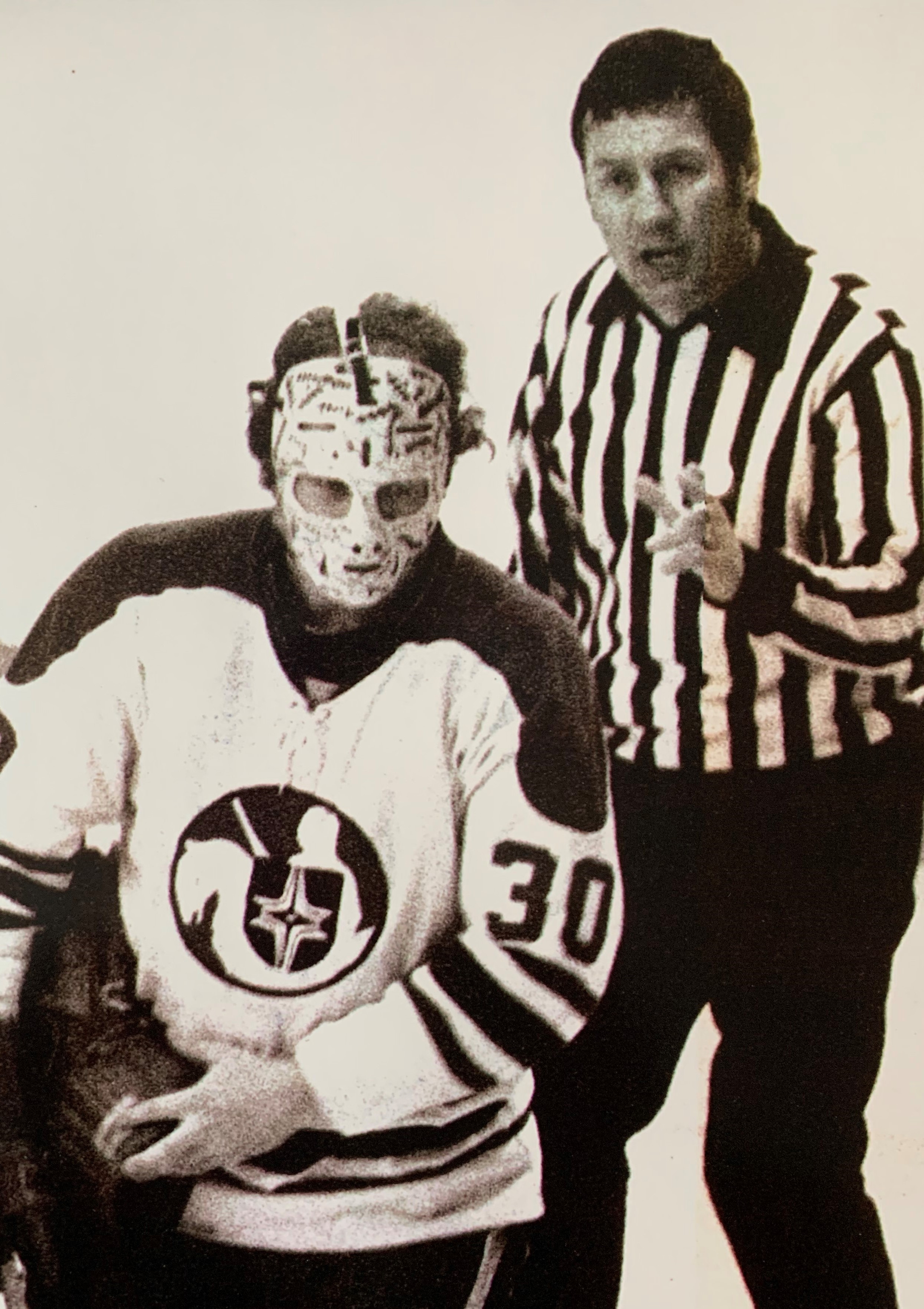 Bill donned the referee's stripes in the aftermath of retiring from the game as a player in 1959. He got his start refereeing in the CAHL, before graduating to national and international responsibilities. He was recruited by Dutch Van Deelen, who served as an officials' supervisor for the NHL in western Canada.
His officiating career started as a linesman and referee in games ranging from Bantam to Intermediate and Senior. Locally, in Edmonton, that would include unforgettable January back-to-back night games at the outdoor Kinsmen arena.
In 1972, the World Hockey Association was born and their Head of Officiating, Vern Buffey recruited Bill. He worked six seasons in the WHA as a linesman and referee, ending with the 1977-78 season, when he retired from the WHA.
Bill continued to work with young officials and played a significant role in the growth and development of some of the longest-serving and well-respected names in the NHL. Swede Knox, Lance Roberts, and Andy Van Hellemond were among the names recruited, evaluated and recommended by Bill.
During his 17-year officiating career, Bill's list of accomplishments is impressive. In addition to his work in the WHA, he officiated at the:
Canadian Intermediate 'A' championships, 1964
World Hockey Championships, 1968 and 1970
Allan Cup, 1978 and 1982; and
Arctic Winter Games, 1972 (first-ever in Yellowknife) and 1974.
As an officials' leader, Bill's honours include:
Lifetime member of Hockey Alberta's Officials Committee
Past President of the Alberta Amateur Referees Association
Responsible for assignments for higher leagues in Edmonton.
Member of the Canadian Rules Committee
Amateur Interpreter for the NHL Referee School, Rules and Conditioning Camp.
As a player, Bill is probably best known for the two seasons he spent with the Edmonton Oil Kings (1951-53). He was the team captain in his second season and a Western Junior Hockey League all-star. Professionally, Bill signed with the NHL's Detroit Red Wings, and spent six seasons in the Western Hockey League with Edmonton, Victoria, Regina, Brandon, Saskatoon and St. Paul, Minnesota before retiring as a player after the 1958-59 season.
In 1997, Bill was named a Lifetime Member of the Maple Leaf Athletic Club, where he started his playing career in 1945, and was part of the Juvenile team that won the organization's first-ever Western Canada championship when Bill scored the winning goal in overtime against Winnipeg. Bill also served as a coach for 13 years, and on the MLAC board.
Bill was born in Drumheller in 1933 and moved to Edmonton in 1940. He joins his brother John as a member of the Alberta Hockey Hall of Fame.
Cassie Campbell-Pascall laced up her first pair of skates at the age of five – and hasn't looked back.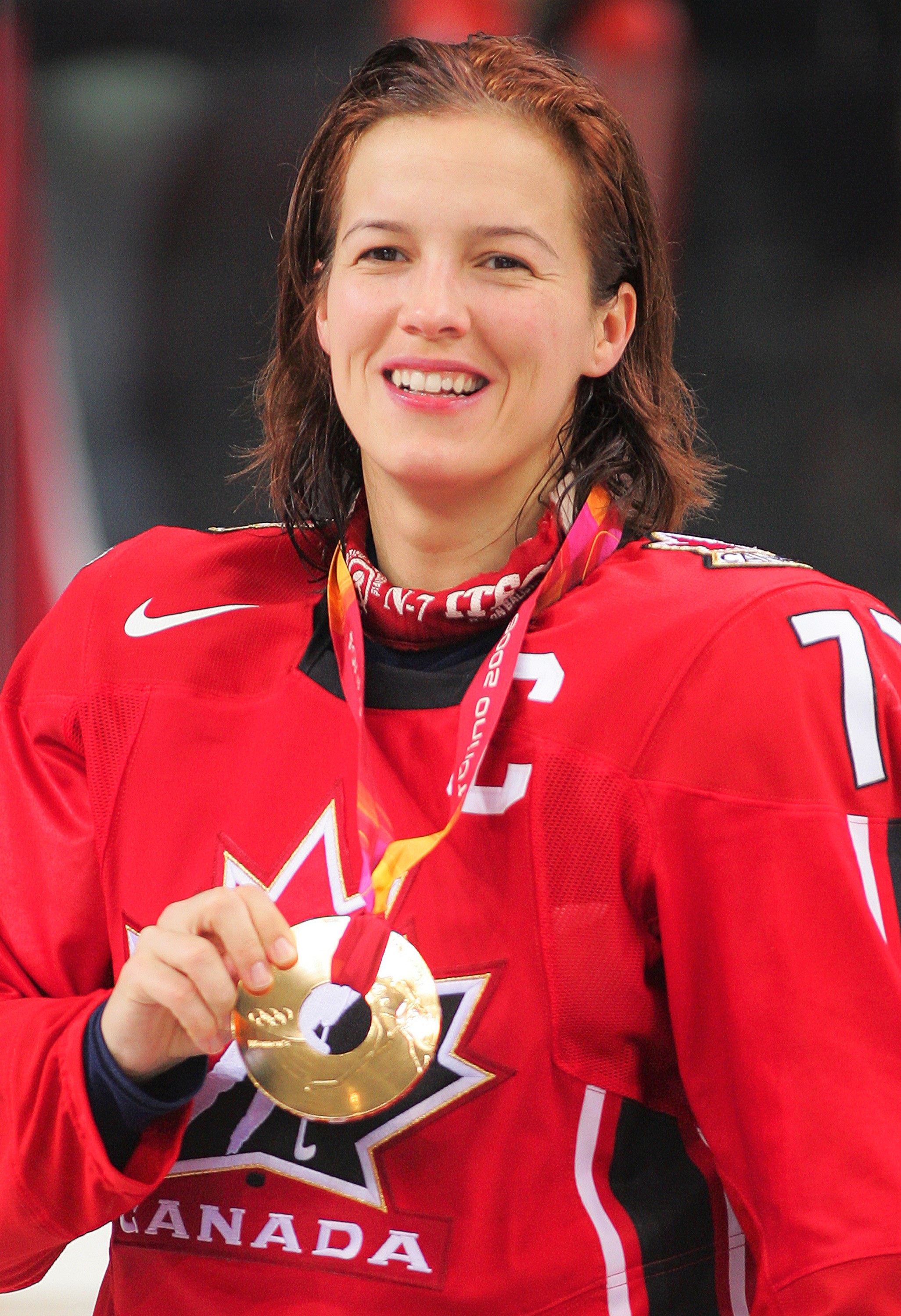 As the former captain of Canada's National Women's hockey team, the Calgary resident has taken part in three Winter Olympic Games, seven International Ice Hockey Federation World Women's Championships, nine Four Nations Cups and the Torino Ice Tournament.
Cassie's career as a player is unparalleled. She is the only captain, male or female, to lead Canada to two Olympic gold medals. Internationally, she won 21 medals for Canada (17 golds, four silver), including three Olympic medals. She was captain of the Canadian women's team at the 2002 Winter Olympics in Salt Lake City, and in Turin in 2006, leading the team to gold medals at both Games. She also earned a silver medal in 1998 in Nagano. She is a six-time world champion (1994, 1997, 1999, 2000, 2001, 2004), a silver medalist in 2005, and was an assistant captain for Team Canada from 1997-2001. As well, Cassie captained the Calgary Oval X-Treme, winning the inaugural championship in the Western Women's Hockey League (2005), and won the Esso Women's National Championship and the NWHL Championship in back-to-back years.
Since her retirement in 2006 as a player, Cassie has become well known for her trailblazing work as a broadcaster. She joined Hockey Night in Canada in 2006 as a rinkside reporter and was the first woman to do colour commentary on a broadcast. She was part of the TSN crew that aired the first live hockey broadcast from the 2008 Women's World Championship in China. At the Sochi Games, she was the first woman to be an analyst on an Olympic gold medal game. And she provided colour commentary for women's hockey at the 2010, 2014 and 2018 Winter Games.
In addition to her successes in and around the sport, Cassie is highly respected for her work with charitable organizations. She ran an annual street hockey tournament that raised more than $3.5 million for Ronald McDonald House; was a spokesperson for 16 years for Chevrolet Safe and Fun Hockey Program; helped start Scotiabank's Girls' Hockeyfest; was the first-ever ambassador of McDonald's Canada to Ronald McDonald House; served as director on the Hockey Canada Foundation Board and Calgary Police Foundation Board; and is a former board member of the Calgary Olympic Development Association, Canada's Sports Hall of Fame, and the Canadian Olympic Committee's Athlete Council.
In 2018, Cassie pledged her brain to Toronto Western Hospital's Canadian Concussion Centre to research the effect of trauma on women's brains. She is a motivational speaker and author (H.E.A.R.T., published 2007). The book examines her career and offers insight and advice on how to be a better athlete, and a better person.
The list of Cassie's honours and accomplishments is impressive:
Member of the Order of Canada (2016)
Canadian Women's Hockey League Humanitarian of the Year (2014)
Queen's Diamond Jubilee (2012) – from Prime Minister Stephen Harper
Order of Hockey in Canada (2012) – first female player to receive award
Ontario Sports Hall of Fame (2012)
Canada Games Hall of Honor (2009)
Honorary Doctorates from University of Guelph (2011), Ottawa (2009), Mount Royal (2016)
Cassie Campbell Community Centre opens in Brampton, Ontario (2008)
Alberta Sports Hall of Fame (2007)
Canada's Sports Hall of Fame (2007) – first female hockey player inducted
Honorary Doctor of Laws Degree from University of British Columbia (2007)
Named one of Canada's top 20 Most Influential Women (2006) - Canadian Association for the Advancement of Women and Sport and Physical Activity
Toronto Sun Sportsperson of the Year (2006)
University of Guelph Sports Hall of Fame (Player and Team Member)
Guelph Sportswoman of the Year (1996)
Bob Clark of Carstairs has been involved in hockey in Alberta in one capacity or another for half a century, displaying a passion for growing and improving the game for athletes and administrators.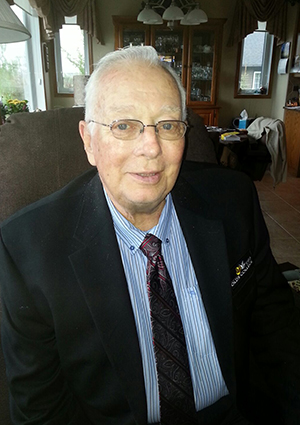 Bob played his minor hockey in Carstairs as a goaltender and took up coaching after retiring from playing at the age of 18. He coached Midget and Juvenile teams from 1961-66, including a Midget team that won the 1962 Southern Alberta Provincial C championship.
In 1960, at the age of 23, Bob was elected to the Alberta Legislature and in 1966, he was appointed Alberta's (and Canada's) first-ever Minister of Youth. As Minister, Bob commissioned a study with the Alberta Amateur Hockey Association on the state of hockey in the Province. Recommendations from this report led to the development of coaching and refereeing clinics across Western Canada. In 1971 the Southern Alberta Games were born, which was the forerunner for the Alberta Games, and many other programs were developed that benefit amateur sports in Alberta and had a strong emphasis on coach development.
After his retirement from the Legislative Assembly, Bob became actively involved in minor hockey in Carstairs, where his teams were consistent league challengers from 1982-87 and repeatedly represented Zone 6 at Hockey Alberta provincial championships. As chair of the Carstairs Recreation Board, Bob also oversaw the creation of the Carstairs Minor Hockey Association.
Bob became the face of Junior A hockey in Alberta starting at the team level with the Olds Grizzlys. From 1987-95, Bob was general manager of the Grizzlys who captured three Alberta Junior Hockey League championships (1992, 1993, 1994) and the Centennial Cup national championship in 1994. Bob also served as team president for two years.
From 1998-2007, Bob served as the AJHL's board chair and Hockey Alberta's Junior A Committee chair. Under his guidance, the AJHL grew into one of Canada's premier junior leagues, fostered an ongoing positive relationship with minor hockey and was instrumental in the development of the Canadian Junior Hockey League. Bob is a special advisor to the AJHL, and director with the Friends of Alberta Junior Hockey Scholarship Program. During Bob's involvement in hockey he has been strongly supported by the wife of 55 years Norma and the two children Dean and Donna, and their families.
Awards and recognitions for Bob include:
Inductee, Alberta Amateur Sports Hall of Fame, 1974
Hockey Alberta President's Award, 2003
Hockey Alberta Centennial Award, 2007
Hockey Canada Outstanding Volunteer Award, 2009
Chair, Alberta Hockey Hall of Fame Selection Committee (four years)
Hockey Alberta Foundation Board Member (six years)
Host, annual golf tournament with proceeds to assist minor hockey associations
Life Member, Hockey Alberta
John Davidson has enjoyed a multi-faceted career – outstanding National Hockey League goaltender, award-winning broadcaster in Canada and the United States, and respected front office executive who is currently president of the New York Rangers.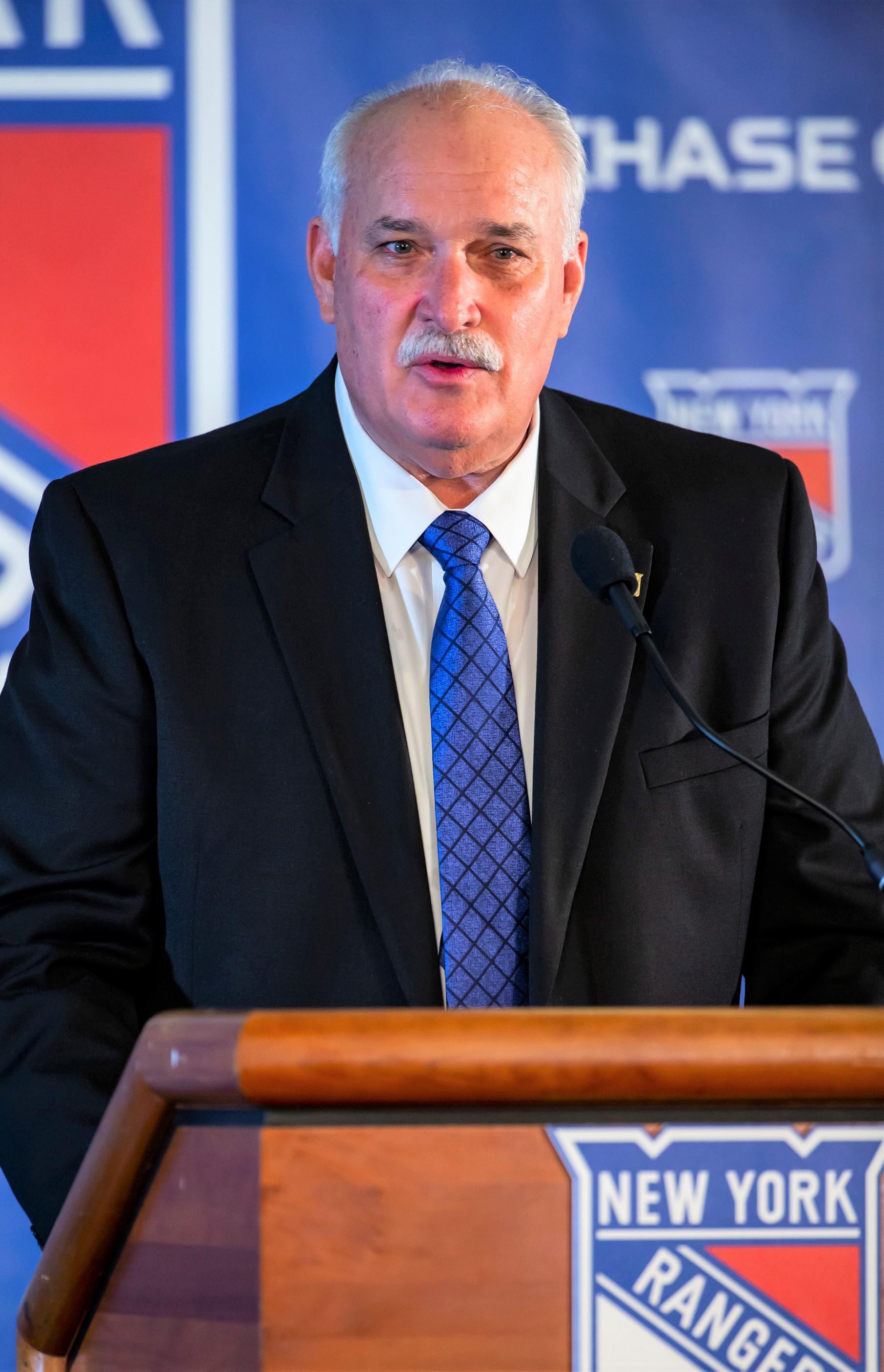 John played his minor hockey in Calgary, and his Junior hockey with the Cowboys (Alberta Junior Hockey League), Lethbridge Sugar Kings (Alberta Junior Hockey League) and Centennials (Western Canada Hockey League). In 1970-71, he was named MVP, top goalie and a second team all-star in the AJHL. Then, in 1971-72, he was the Western league's MVP, Del Wilson Trophy winner as top goalie, and first team all-star. He was drafted fifth overall in 1973 by the St. Louis Blues and became the first goalie in NHL history to jump directly from junior to the NHL.
After two seasons with the Blues, John was traded to the Rangers, where he led the team from the 1975-76 season until his retirement in 1983. While his hockey career was fraught with many significant injuries, he became one of New York's most popular athletes, highlighted when he led a remarkable run to the Stanley Cup Finals in 1979 against the Montreal Canadiens on an injured left knee.
Overall, in his 11-year pro career, John accumulated a 3.52 goals against average in 301 games, along with 123 victories, and seven assists. He also was the first, and one of only two, NHL players to wear the number 00, something now banned by the NHL. And he was the inspiration for the Foreigner song, Double Vision, when he took a shot to the mask during a playoff game against Buffalo, and the announcers referred to John as suffering from "double vision."
Upon his retirement as a player, John made the transition immediately to the broadcast booth, joining the MSG coverage team, and became colour commentator on Ranger games from 1986-2006. He has also contributed to NHL coverage on other networks, including CBC, Fox, ABC, ESPN, NBC, TBS and Global, and partnered with renowned play-by-play announcer Mike Emrick for the NHL on Fox (1994-99) ad NHL on NBC (2005-06). Internationally, John was lead hockey analyst for CBS for four Olympic Winter Games – 1992 (Albertville), 1994 (Lillehammer), 1998 (Nagano), and 2002 (Salt Lake City) – and was involved with the 1990 Goodwill Games, the 1991 Canada Cup and the 1996 World Cup.
John transitioned into the current chapter of his hockey life in 2006, when he moved from the broadcast booth to the front office, taking over as president of the St. Louis Blues. He left St. Louis in 2012, taking on the President's role with the Columbus Blue Jackets, which he held until May 2019 when he accepted the President's position with the New York Rangers.
John also serves currently as the Chair of the Hockey Hall of Fame Selection Committee, succeeding Jim Gregory in the role in 2014.
Other honours and recognitions for John Davidson include:
Lester Patrick Trophy, with Mike Emrick, for service to hockey in the USA, 2004
Foster Hewitt Memorial Award (Hockey Hall of Fame), 2009
CableACE Award for Outstanding Live Event Coverage, 1994
New York Emmy for Outstanding On-Camera Achievement, 1995 and 2001
Ranked 56th on the all-time list of New York Rangers in the book 100 Ranger Greats
Co-authored the book Hockey for Dummies

with sportswriter John

Steinbreder

.
Dr. Randy Gregg spent 10 seasons in the National Hockey League, won five Stanley Cups with the Edmonton Oilers, and represented Canada twice at the Winter Olympics.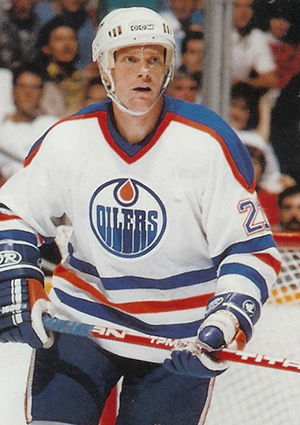 At the same time, he also completed most of the studies and training required to become a physician – establishing himself as an Albertan Renaissance man.
Randy was working towards his medical degree at the University of Alberta where he also emerged as one of the top players in Canadian university hockey. He led the Golden Bears to two Canadian Interuniversity Athletics Union (CIAU) championships and was CIAU Player of the Year in 1979. He received a contract offer from the New York Rangers but opted instead to spend the year with Father David Bauer and the Canadian national team. He captained Canada's entry at the 1980 Winter Olympics in Lake Placid.
Following the Olympics, Randy took the unusual step of signing in Japan as a player-coach and spent two full seasons playing there. He finally accepted an NHL offer from the Oilers, joining the team for the 1982 playoffs.
Randy's career with the Oilers alternated between outstanding play on the ice and completing his education off the ice. On the ice, he was an integral blueline component of five Stanley Cup champions (1984, 1985, 1987, 1988, 1990), and was one of seven Oilers to play for all five championship teams.
In 1982–83, Randy emerged as a regular on the Oilers' blueline, appearing in all 80 games. In 1983–84, he had his finest NHL season, with career highs of 12 goals and 40 points. Randy retired after the 1986 season but returned six weeks into the season and helped Edmonton win their third championship in 1986–87. He retired again for the 1987–88 campaign to represent Canada at the 1988 Calgary Winter Olympics, but re-joined Edmonton for the playoffs to win another Stanley Cup.
Randy spent two more years with the Oilers, helping the team win their fifth Stanley Cup in seven years in 1990 before finishing his career in 1991-92 with the Vancouver Canucks. He appeared in 474 NHL games, recording 41 goals and 152 assists for 193 points along with 333 penalty minutes. He also appeared in 137 playoff games, totaling 13 goals and 40 assists for 53 points.
Following his retirement, Randy completed his medical training program and now operates a successful medical practice in Edmonton.
Honours and recognitions:
Randy Gregg Award is presented annually by Canadian Interuniversity Sport to reward achievement in hockey, academics, and community involvement.
Part of Team Canada at the 1984 Canada Cup tournament.
Ken Hitchcock has succeeded at every level of coaching with which he has been involved – from Midget AAA to Stanley Cup champion to Olympic gold medalist – in a career that has spanned more than four decades.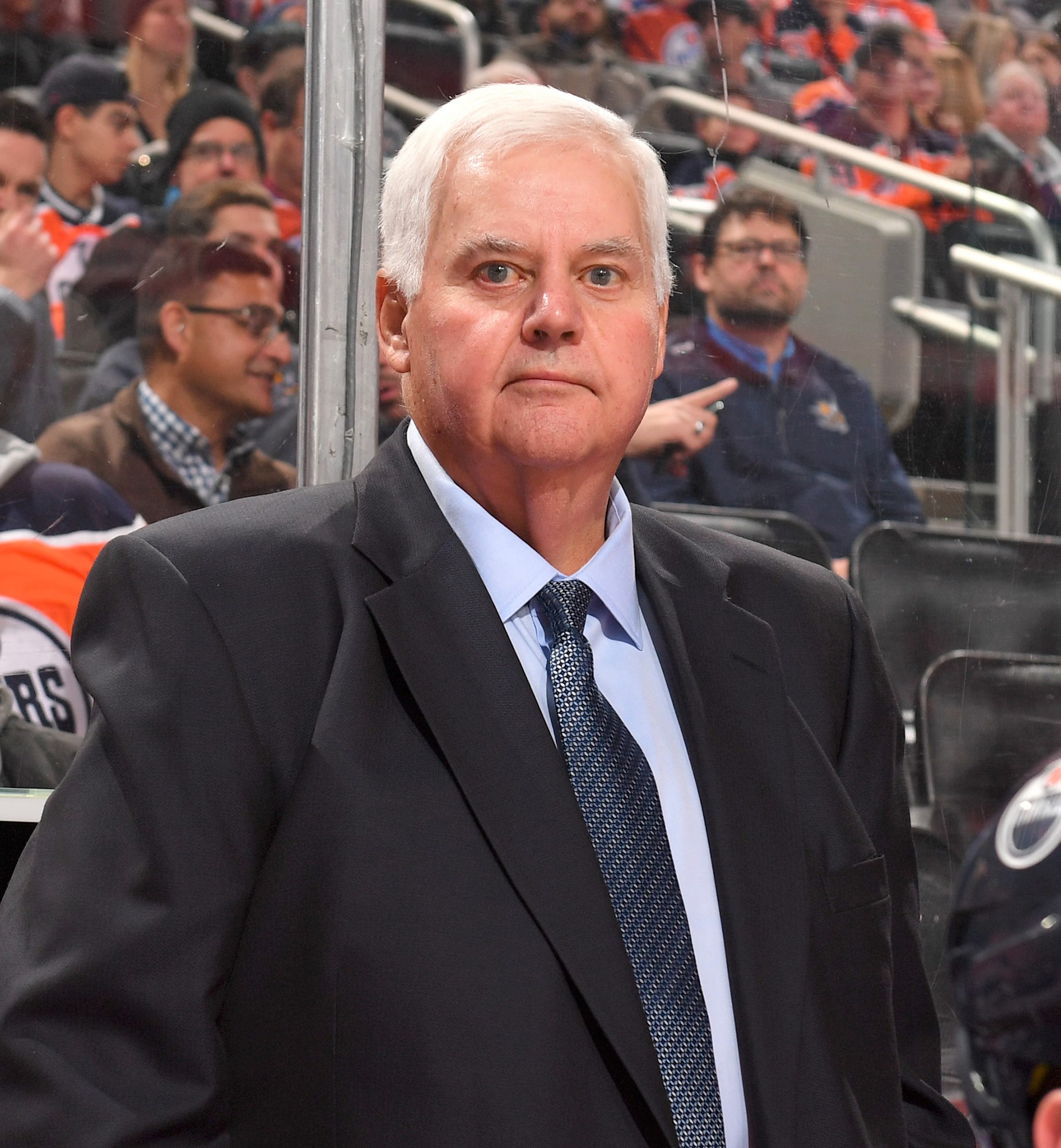 Ken got his start as a community coach, coaching teams at various levels in the Edmonton area, before a 10-year stint at the helm of the Sherwood Park Midget AAA Chain Gang, a team that accumulated an impressive record of 575–69.
From there, Ken moved to the Western Hockey League with the Kamloops Blazers starting in 1984-85. He led the Blazers to four consecutive division titles, along with league titles in 1985-86 and 1989-90. In six seasons in Kamloops, Hitchcock recorded a 291–125–15 record, which stands as the second best in WHL history.
Ken is probably best recognized for his more than 25 years in the National Hockey League, highlighted by the 1998-99 Stanley Cup championship earned as the head coach of the Dallas Stars. During the 1998–99 NHL season, Ken led the Stars to a 51-19-12 record, before defeating Buffalo in the Stanley Cup finals. The next season, Dallas reached the finals again, only to lose to the New Jersey Devils.
Ken's NHL career included 23 years as a head coach with the Stars (1996-2002, 2017-18), Philadelphia Flyers (2002-06), Columbus Blue Jackets (2006-10), St. Louis Blues (2011-17), and Edmonton Oilers (2018-19). Overall, he has accumulated 849 regular season wins, third-most in NHL history, along with another 86 playoff victories. Ken was also a Senior Advisor with Columbus in 2010-11, and assistant coach with the Flyers (1990-93). Ken left the Flyers to coach the Kalamazoo Wings, for the 1993-94 season. In the middle of his third season with the team, he was named head coach of the Stars.
In addition to his NHL career, Ken has been a fixture within the Team Canada's programming for more than a decade. Ken got his first taste of international hockey at the 1988 IIHF World Junior Championship, winning gold as an assistant coach. He returned in 2002, winning Olympic gold in Salt Lake City, and added two more gold medals at the 2010 Games in Vancouver and 2014 Games in Sochi. Ken also won a World Cup of Hockey title in 2004 and served as head coach at a pair of IIHF World Championships, in 2008 and 2011.
Additional honours and recognition include:
Passed Dick Irvin for fourth place on all-time coaching wins list (693), Feb 12, 2015
Won the Jack Adams Award as NHL coach of the year in 2011-12
Led Columbus to first-ever playoff appearance, 2008-09
Won the President's Trophy with Dallas in 1997-98 and 1998-99
Named CHL coach of the year in 1989-90
Named WHL coach of the year in 1986-87 and 1989-90
Jamie Macoun played more than 1,300 regular season and playoff games in the National Hockey League during a 17-year career as a stalwart defenceman for the Calgary Flames, Toronto Maple Leafs and Detroit Red Wings.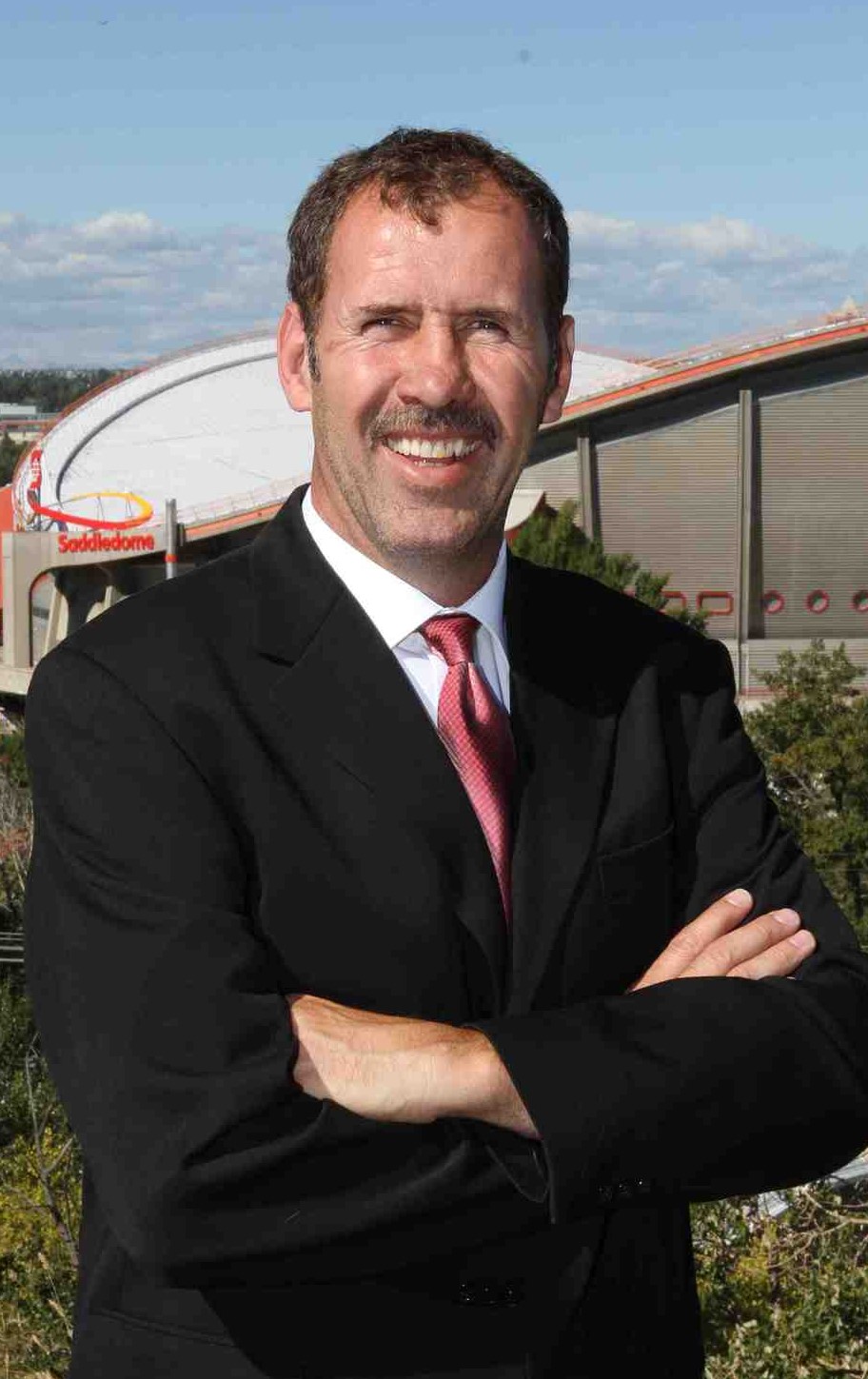 Along the way, Jamie was a member of two Stanley Cup champions (Calgary 1989, and Detroit 1998), represented Canada internationally, earning two silver medals at the IIHF World Championships in 1985 and 1991, and was part of one the largest trades in NHL history.
His career got its start in the Ontario Provincial Jr A hockey league, with Newmarket and Aurora. Undrafted in the NHL entry draft in 1979, Jamie headed to the United States, playing college hockey at Ohio State (1980-83). He signed with the Flames in 1983, where he would play for nine seasons.
His time in Calgary included being named to the NHL All-Rookie team (1983-84); 39 points and a +44 in his second season (1984-85); and a 40-point season, the highest in his career (1986-87). He also missed 17 months due to injuries suffered in an automobile accident. Doctors questioned if would ever play hockey again, due to nerve damage, but Jamie returned for the start of the 1988-89 season. Jamie and Ric Nattress formed one of the NHL's top defensive pairings that season. Then in the playoffs, Jamie tallied nine points in 22 playoff games as the Flames went on to beat the Montreal Canadiens to win the franchise's first Stanley Cup championship.
Off the ice, Jamie received the Ralph T. Scurfield Humanitarian Award – a Flames team award given each year to the player who "best exemplifies the qualities of perseverance, determination and leadership on the ice, combined with dedication to community service."
Jamie was involved in one of the largest trades in NHL history, a 10-player deal that sent him to the Toronto Maple Leafs in 1992 along with Doug Gilmour. During his time in Toronto, the Leafs reached the Western Conference Finals twice. Jamie tallied 30 points in the 1993-94 season, before settling in to a more defensive-focused role with the Leafs until he was traded to the Detroit Red Wings in March 1998.
Jamie provided the defensive presence the Wings needed, playing 22 games in the playoffs, and tallying four points as the Wings swept the Washington Capitals to win the Stanley Cup. The following season would be Jamie's last, as he retired after the 1998-99 season.
Over the course of his NHL career, Jamie accumulated 76 goals and 282 assists in 1,128 regular season games and added another 42 points in 159 playoff games.
Internationally, Jamie played with Team Canada at three World Championships. He was a member of the silver medal-winning teams in 1985 in Czechoslovakia and 1991 in Finland, where he scored four goals and was named the best defenceman.
The 1974-75 Lethbridge Y's Men's Native Sons had an incredible season, topped by a Canada Winter Games gold medal victory on home ice in front of more than 5,000 fans on February 23, 1975.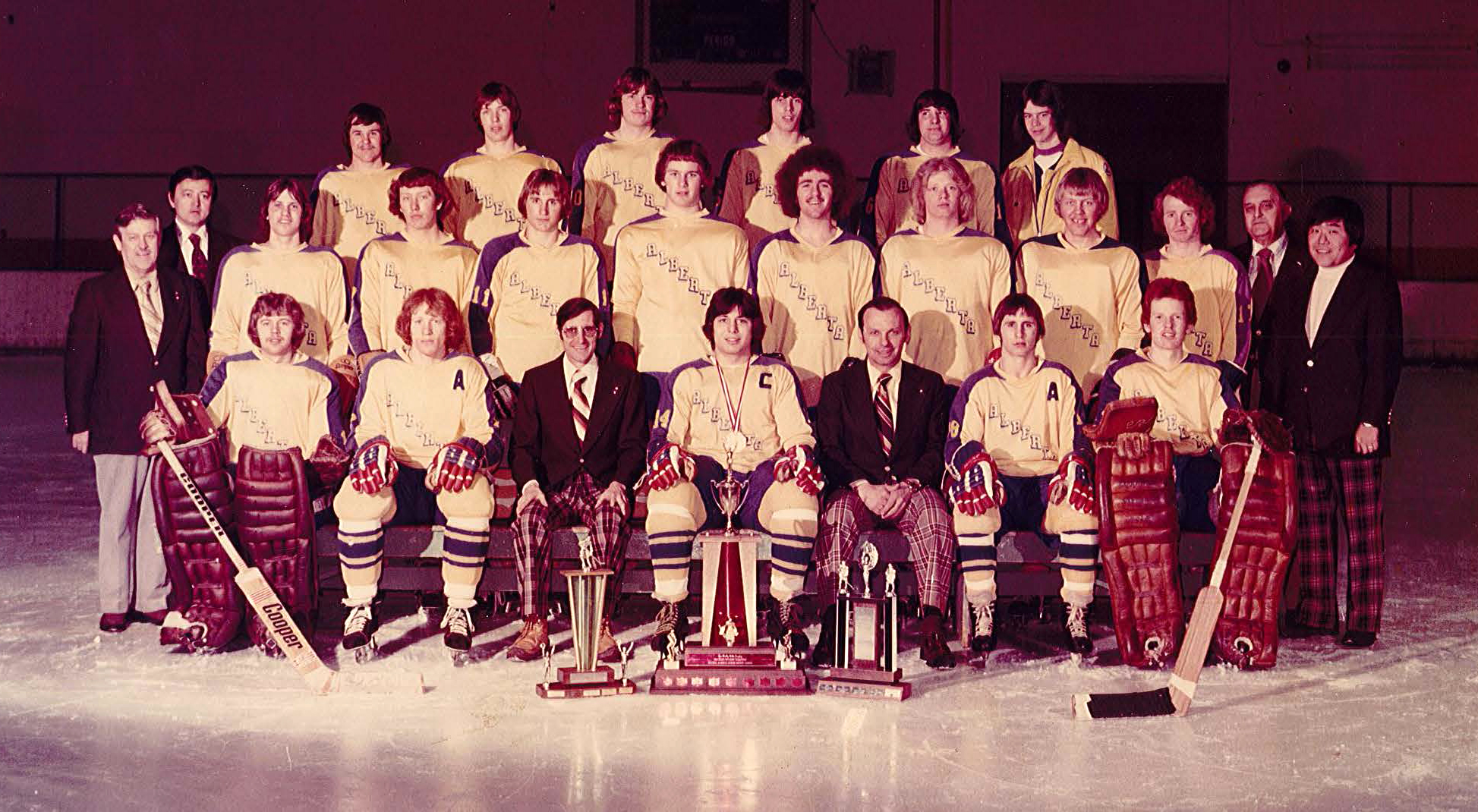 The Native Sons played the 1974-75 season in the Central Alberta Junior B Hockey league. They won the right to represent the league at the playdowns to determine the Alberta representative at the Canada Games by being in first place at Christmas. The team went 5-0 in the playdowns to earn the berth as Alberta's representative against teams from across the country. The club declined the opportunity to add players from other Jr. B teams in Alberta because of the importance of maintaining existing team unity.
The Native Sons finished 4-1 in round-robin at the Canada Games, and won a thrilling semi-final, 3-2, against previously undefeated Team Ontario. They then defeated Nova Scotia 6 -3 in the gold medal game. Long-time residents still talk about this game, the number of people that packed the Canada Games Complex, and the pride the community had and still has for this team.
In league play, the Native Sons finished with an impressive 31-2 regular season record and reached the provincial finals by going 12-0 in league playoff action. In the finals, it took the full seven games, but the Native Sons finally defeated Vermilion to add an Alberta crown to their Canada Games title.
The Native Sons dream season ended with an overall record of 66 wins, six losses and one tie, a Canada Winter Games Gold Medal and the provincial Junior B championship. But this team was not just a hockey team; the players were positive role models for southern Alberta and beyond during the 1975 season. Many of team members went on to make positive contributions to the game of hockey, other sports, and to their community.
In 1987, the team was inducted into the Lethbridge Sports Hall of Fame.
Team members included:
Goaltenders: Gary Warner, Garry Clark
Defencemen: Dennis Hatt, Dave Hougen, Darrell Osmond, Randy Lowe, Ken Klinkhammer, Gordie Gejdos
Forwards: Mark Scheibner, Joe Meli, Glen Scheibner, Greg Kveder, Albert Dumont, Terry Roberts, Ron Simmons, Reg Osmond, Dwayne Howell, Gino Guzzi, Vic Stasiuk
Staff: Howie Yanosik (Coach), Jerry LaGrandeur (Assistant Coach), Hans DeGroot (Manager), Pete Vanderhilt (Trainer), Darren Visosky (Equipment).